9365 Westview Rd, Fort Worth, TX 76179
Listing Provided By Terri Christian of Keller Williams Realty Ftworth
9365 Westview Rd, Fort Worth, TX 76179

Listing Provided By Terri Christian of Keller Williams Realty Ftworth
10744 Power Squadron Rd, Azle, TX 76020
Listing Provided By Terri Christian of Keller Williams Realty Ftworth
10744 Power Squadron Rd, Azle, TX 76020

Listing Provided By Terri Christian of Keller Williams Realty Ftworth
15 Wyck Hill Ln, Westlake, TX 76262
Listing Provided By Dana Osburn of Keller Williams Realty Ftworth
15 Wyck Hill Ln, Westlake, TX 76262

Listing Provided By Dana Osburn of Keller Williams Realty Ftworth
S Tbd Reno Rd, Reno, TX 76082
Listing Provided By Eric Herron of Keller Williams Realty Ftworth
S Tbd Reno Rd, Reno, TX 76082

Listing Provided By Eric Herron of Keller Williams Realty Ftworth
1521 Cottonwood Valley Cir N, Irving, TX 75038
Listing Provided By Kimberly Tarver of Keller Williams Realty Ftworth
1521 Cottonwood Valley Cir N, Irving, TX 75038

Listing Provided By Kimberly Tarver of Keller Williams Realty Ftworth
8421 Crosswind Dr, Fort Worth, TX 76179
Listing Provided By Terri Christian of Keller Williams Realty Ftworth
8421 Crosswind Dr, Fort Worth, TX 76179

Listing Provided By Terri Christian of Keller Williams Realty Ftworth
6720 Brants Ln, Fort Worth, TX 76116
Listing Provided By Tracey Pritchard of Keller Williams Realty Ftworth
6720 Brants Ln, Fort Worth, TX 76116

Listing Provided By Tracey Pritchard of Keller Williams Realty Ftworth
2528 S University Dr, Fort Worth, TX 76109
Listing Provided By Angela Culpepper of Keller Williams Realty Ftworth
2528 S University Dr, Fort Worth, TX 76109

Listing Provided By Angela Culpepper of Keller Williams Realty Ftworth
2532 S University Dr, Fort Worth, TX 76109
Listing Provided By Angela Culpepper of Keller Williams Realty Ftworth
2532 S University Dr, Fort Worth, TX 76109

Listing Provided By Angela Culpepper of Keller Williams Realty Ftworth
302 Cactus Dr, Haslet, TX 76052
Listing Provided By Flor Alvarado of Keller Williams Realty Ftworth
302 Cactus Dr, Haslet, TX 76052

Listing Provided By Flor Alvarado of Keller Williams Realty Ftworth
000 Fm 1434, Cleburne, TX 76033
Listing Provided By Ricky Story of Keller Williams Realty Ftworth
000 Fm 1434, Cleburne, TX 76033

Listing Provided By Ricky Story of Keller Williams Realty Ftworth
10004 Broiles Ln, Fort Worth, TX 76244
Listing Provided By Ryan Bechert of Keller Williams Realty Ftworth
10004 Broiles Ln, Fort Worth, TX 76244

Listing Provided By Ryan Bechert of Keller Williams Realty Ftworth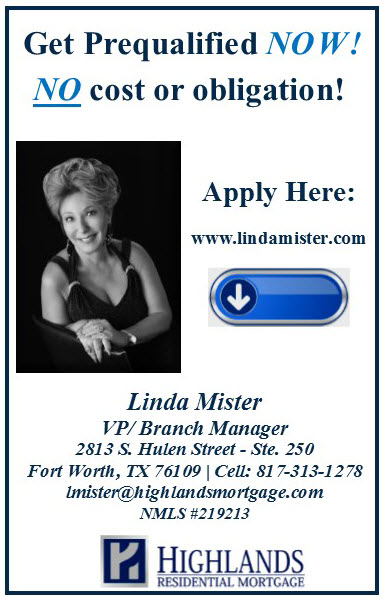 Linda Mister
Highlands Residential Mortgage
NMLS# 219213
Direct: 817-313-1278
Cell: 817-313-1278
VP/Branch Manager, 2813 S Hulen St,
Fort Worth Texas 76109
We offer the best mortgage tools available on the Internet – easy, convenient, online shopping for the best loan programs and most current rates available, together with the assistance of an experienced live loan officer to guide you through the often difficult and confusing process of choosing and getting the exact loan to meet your specific needs.


Highlands Residential Mortgage Company is an Equal Housing Lender; Company NMLS #219213
Highlands Mortgage Company is not affiliated with Keller Williams Realty Fort Worth - The Christian Group.
This is a paid advertisement.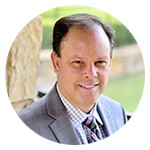 Phil Clark
Loan Officer
NMLS# 279817 | Company NMLS # 3274
Direct: 817.247.1002
Cell: 817.247.1002
Fax: 817.977.5100
1560 E Southlake Blvd | Ste.220
Southlake, Texas 76092
With over 20 years' experience in mortgage origination's, Phil Clark has become a true master of his craft. Having the unique ability to make future homeowners feel at ease and his vast knowledge of the business have been major factors in his success. Phil takes the time to explain each step of the process in depth while having a team behind him that strives to deliver an exceptional customer experience. Joining Guild Mortgage in 2011, he has been able to use their "High Tech, High Touch" mentality to continue this axiom.

Guild Mortgage Company is an Equal Housing Lender, Company NMLS #3274. Guild Mortgage Company is not affiliated with Keller Williams Realty Fort Worth - The Christian Group. This is a paid advertisement

https://www.findftworthhomes.com/page/guild-mortgage/cp2963e207884040